Sunday, May 11, 2008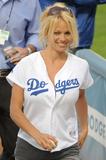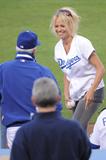 Pamela Anderson
at Los Angeles Dodgers' Major League Baseball game against the Houston Astros in Los Angeles. The busty American starlet can also be seen pitching the baseball. Pammy was there supporting the LA Dodgers.
Pamela played the role of Invisible Girl in her recent movie
"Superhero Movie"
.
Note - These high resolution pictures are of 3000 pixel resolution. View them in their original resolution to enjoy them fully and observe the minutest details on your favorite celebrities.
Source - Celebutopia