Wednesday, May 28, 2008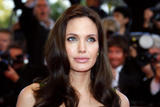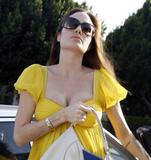 With a busy film career, four children and two more on the way, you might think
Angelina Jolie
has her hands full. But the actress insists that's not the case. She considers herself 'very, very lucky' to have a job where she can work when she wants and sit at home when she wants. Plus, she's got a supporting husband in Brad Pitt.
"A lot of mothers don't have a job where they can just work a few months in a year and then come out for two days for a press conference," she told a UK newspaper.
"When I'm working, Brad's home with the children and vice versa. We do have nannies but nobody spends the night."
Jolie's now taking a break from films. "This year, I'm taking off completely for the family," she says.
Angelina Jolie Wallpapers Without Watermarks.
Source - World Wide Web