Tuesday, May 27, 2008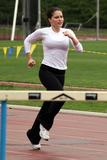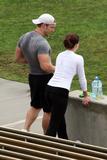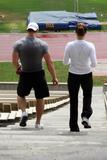 Snaps of Sophia Bush as she exercises for her next movie in Westwood.
Sophia has finished shooting for her movie
"The Narrows"
. The movie is based on Tim McLoughlin's novel "Heart of the Old Country", which see's Mike Manadoro (Kevin Zegers), a 19 year old Brooklyn boy who is torn between two worlds.
This American actress & television star is well-known for her role as 'Brooke Davis' on the TV series
"One Tree Hill"
Semiwalls Snippet - Sophia Bush's special skills are photography, horseback riding & boxing.
Image Source - Hotcelebshome