Friday, May 23, 2008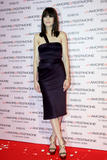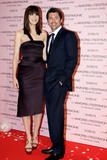 Latest Snaps of American actress
Michelle Monaghan
at the premiere of her movie
"Made of Honor"
in Rome.
"Made of Honor" is about a guy(Patrick Dempsey) who falls in love with an engaged woman(Michelle Monaghan) & tries to win her over after she asks him to be her maid of honor. The movie released on 2nd May, 2008 in USA.
Michelle has finished shooting for her movie
"Eagle Eye"
which revolves around a young slacker(Shia LaBeouf) and a single mom(Michelle Monaghan) who get tangled up in a terrorist cell plotting a political assassination.
Image Source - Hotcelebshome