Monday, May 12, 2008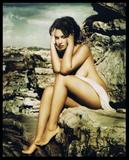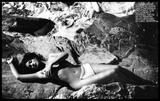 Scans from Monica Bellucci's photoshoot for Italian GQ magazine's November 2006 edition.
The sexy 45-year-old Italian actress and fashion model is married to Vincent Cassel who is best known for his roles in
"Ocean's Twelve"
&
"Ocean's Thirteen"
as François Toulour or NightFox.
Monica Bellucci hit tabloid news for her hot nude scenes with actor Clive Owen in the movie
"Shoot Em' Up"
in 2007 where she played the role of a prostitute.
Note - These high resolution pictures are of 3000 pixel resolution. View them in their original resolution to enjoy them fully and observe the minutest details on your favorite celebrities.
Image Source - SuperiorPics