Monday, May 12, 2008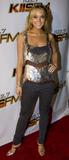 Snaps of
Lindsay Lohan
as she performs onstage at KIIS-FM's 08' Wango Tango Concert in Irvine. KIIS-FM is a Los Angeles music radio station.
Lindsay was recently entitled as the "Dumbest Celebrity" due to her choice of men, movies and her career. Lindsay is currently filming for her movies
"The Manson Girls"
&
"Dare To Love Me"
. She was last seen as a stripper in her movie
"I Know Who Killed Me"
.
Click Here
for pictures of Lindsay Lohan as she performs on stage at the Wango Tango Concert.
Click Here
for Wallpapers of Lindsay Lohan Without Any Watermarks.
Click Here
to check out KIIS-FM's official website for updates in their Wango Tango concert.
Note - These high resolution pictures are of 3000 pixel resolution. View them in their original resolution to enjoy them fully and observe the minutest details on your favorite celebrities.
Image Source - SuperiorPics