Saturday, May 17, 2008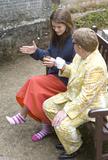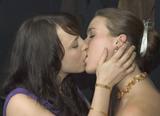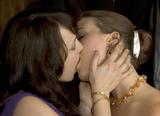 British singer & actress Joss Stone a.k.a Joscelyn Eve Stoker was spotted kissing a girl on the sets of her upcoming movie
"Snappers"
.
"Snappers" is set for a UK release on 24 September 2008. The movie is about a girl named Stephanie (Joss Stone) who moves to Devon to star in a film. But she is hounded by the paparazzi when she arrives. She falls in love with an intellectually challenged caravan site owner, but their relationship is put under immense strain from the paparazzi involvement in their private lives.
Joss was ranked 78th on Maxim magazine's 'Hot 100 of 2007' list.
Semiwalls Snippet - Tom Cruise, Brad Pitt & Angelina Jolie are great fans of Joss Stone. Tom Cruise is also a friend of hers.
Joss Stone's official website.