Saturday, May 17, 2008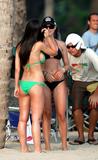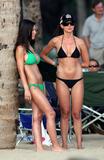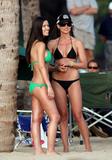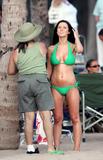 Snaps of busty American reality television participant & actress
Audrina Partridge
shooting on the sets of her upcoming film "The Reef" a.k.a "Into the Blue 2" in sexy green bikini in Hawaii.
"Into the Blue 2"
is the sequel of the Jessica Alba starer movie
"Into the Blue"
which was released in 2005. The movie is about a pair of professional divers who are hired to find Columbus' hidden treasure and is set to release in 2010.
Audrina Partridge is most famous for her participation on the MTV reality show
"The Hills"
.
Audrina Partridge's official MySpace page
.