Saturday, May 17, 2008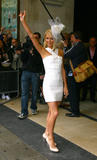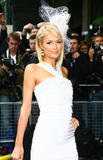 Can Can
American socialite and hotelier
Paris Hilton
looked very sultry while promoting her new fragrance 'Can Can' in the British capital, London.
She has already launched three perfumes namely 'Heiress', 'Paris Hilton' & 'Just Me'.
Paris Hilton won the Razzie Award for "Worst Supporting Actress" in 2006 for her movie
"House of Wax"
.
Semiwalls Snippet
- Paris Hilton has three Pomeranians named Dolce, Sebastian and Prince, as well as two chihuahuas named Tinkerbell the Dog and "Bambi".
Paris Hilton's official website.
Paris Hilton Wallpapers Without Any Watermarks.