Wednesday, May 14, 2008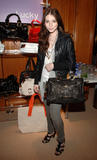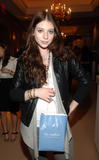 Pictures of
Michelle Trachtenberg
at the Fifth Annual Lucky Club in NYC.
The 23-year-old American actress has finshed shooting for her movies
"Against the Current"
&
"The Circuit"
while her movie
"Seventeen Again"
has already been released.
Michelle is best known for her role as
Dawn Summers
on the TV series
"Buffy The Vampire Slayer"
alongside Sarah Michelle Gellar. Sarah and she became good friends on the show.
Her recent appearance is on the TV show
"Gossip Girls"
.
Semiwalls Snippet - Michelle Trachtenberg helped President Bill Clinton launch The Coalition for a Drug Free America campaign.